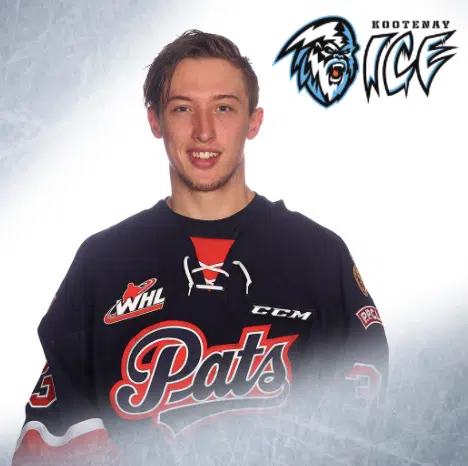 The Kootenay ICE Hockey Club has acquired 1998-born goaltender Kurtis Chapman from the Regina Pats in exchange for a conditional sixth round draft pick in 2018.
Chapman, a native of Airdrie, Alberta, has a 3.61 goals against average (G.A.A) and a .905 save percentage (SV%) in three pre-season games in 2017.
The six-foot-two, 180-pound goalie played 16 regular season games with the Turnbull Cup winning Portage Terriers of the Manitoba Junior Hockey League during the 2016-17 season.
During those games, Chapman amassed a 2.94 G.A.A and a .905 SV%. He also appeared in 12 playoff games finishing with a 2.07 G.A.A. and a .931 SV%.
"Kurtis is an experienced goaltender that will compete for ICE," said Matt Cockell, President and General Manager. "We are looking for someone to earn the opportunity to play goal for our team, we have a competition and Kurtis will be in the thick of it."
Chapman was drafted in the seventh round (#138 overall) by the Pats in 2013.
– Kootenay ICE release
(Photo courtesy of Kootenay ICE)