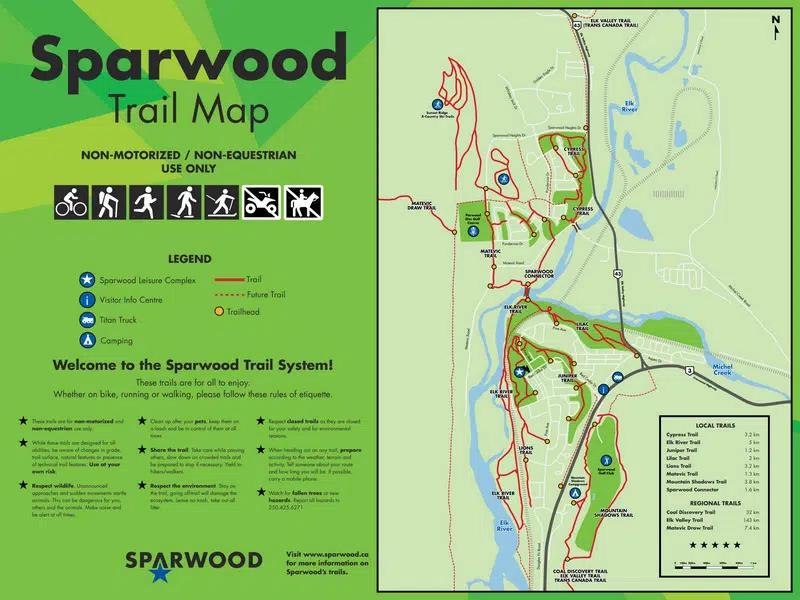 The District of Sparwood has announced they will re-open all trails for public use.
The trails will re-open as of 6 PM Friday.
With the cooler temperatures and recent precipitation, the Fire Chief has determined it is appropriate to open the trails.
Residents are reminded that off-road vehicles are not permitted on District trails, and as a precaution to refrain from smoking on trails.
All restrictions in relation to Crown land and Teck private land holdings in the Elk Valley remain in effect.
– From the District of Sparwood