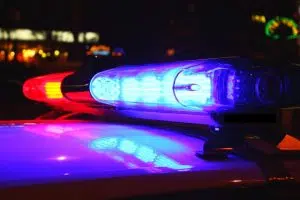 Elk Valley RCMP is reminding motorists how to properly react to active emergency vehicles on the road.
This after an August 26th incident when police were looking for a vehicle who they believed almost caused two collisions between southwest Alberta and Sparwood.Constable Joshua Elvin says when you see flashing lights in the rearview mirror it's your responsibility to slow down, move over and bring your vehicle to a complete stop.
He points out lately they've noticed many vehicles simply slowing down a little bit, moving over, then continuing their speed.
Elvin says in some cases drivers are maintaining 90 or 100 kilometres an hour which puts everyone's safety in jeaopardy.
The Constable explains, under policy, Mounties must drive safely, even in an emergency situation.
Elvin says if the motoring public doesn't get out of the way and stop, officers must act on side of caution and respond appropriately.
He adds if the driving public doesn't slow down and get out of the way…it could lengthen response times to an emergency.
– Elk Valley RCMP Cst. Joshua Elvin