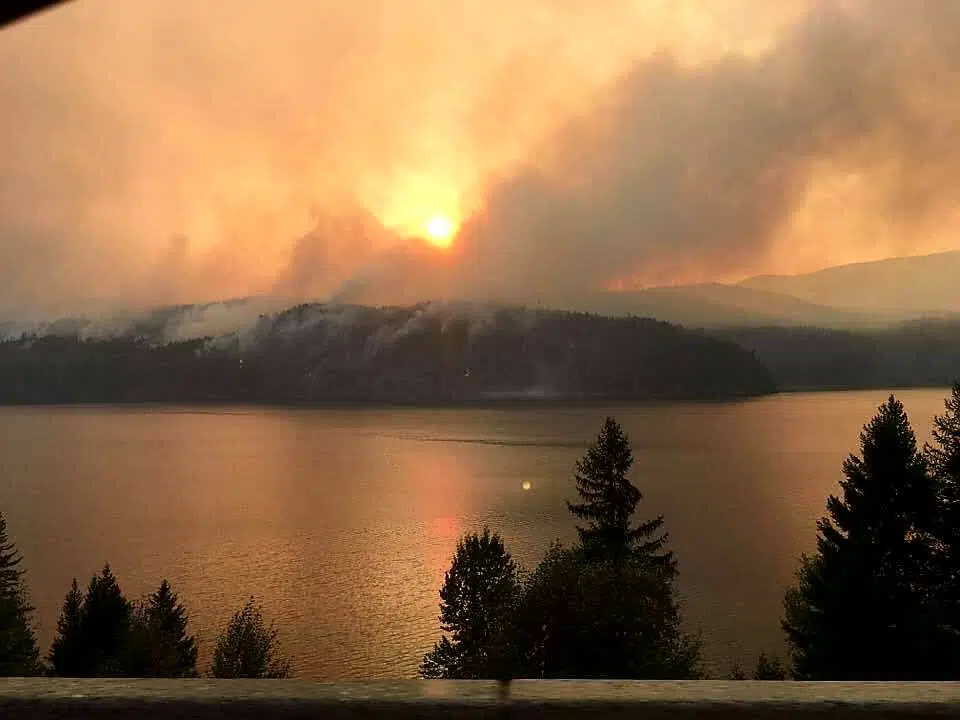 Some residents of the Moyie area are being allowed to go home.
The RDEK has decided to partially downgrade the Evacuation Order to an Evacuation Alert.
The decision applies to the east side of Moyie Lake.
It includes: the Porto Rico Road and Hidden Valley Road areas, Owl's Nest RV Resort, Moyie townsite, Eagles Nest RV Resort, and both sides of Highway 3/95 south of Branunagel Road to Stone Creek.
Properties in these areas are still on an Evacuation Alert.
An Evacuation Order is still in effect for Green Bay, Monroe Lake, Braunagel Road, Moyie Shores Estates and Aurora Estates.
The Regional District initially issued the Evacuation Order for all these areas September 1st due to the ongoing Lamb Creek wildfire.
As there is still an active fire in the area, the RDEK says residents should take this opportunity to be prepared should conditions worsen and an Evacuation Order needs to be re-issued.
The Lamb Creek blaze is 2,094 hectares in size as of Friday morning but its 30 per cent contained.