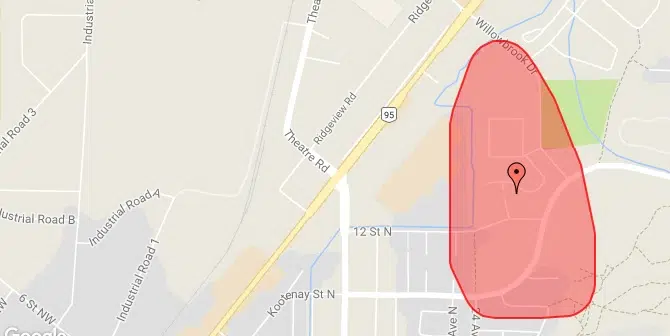 UPDATE: According to the BC Hydro website, power has been restored to the effected properties.
—–
BC Hydro is reporting 315 Cranbrook residents are without power Monday morning.
The properties effected are east of Cranbrook St., south of Willowbrook Dr., and northwest of Kootenay St.
It's believed a cable fault is the cause of the issue.
The power has been off since 4:30 AM according to their website.
Crews are reportedly on site and it's estimated power will be restored by 10:30 AM.