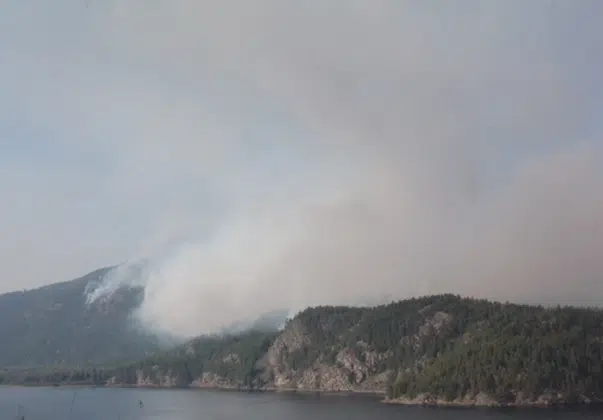 The Lamb Creek wildfire near Moyie is now 50 percent contained.
The BC Wildfire Service says the blaze is now measured at over 2,157 hectares.
Information Officer Karlie Shaughnessy says they have increase the number of crew members actioning the blaze.
"Today, we have 153 personnel, eight pieces of heavy equipment and four helicopters on site," Shaughnessy says.
Shaughnessy says the weather has helped fire crews.
"The majority of the fires in the East Kootenay are showing a decrease in fire behaviour as a result of cooler temperatures and in some cases, they have seen some precipitation," Shaughnessy says. "Any precipitation at this point is always welcomed on the wildfire front. However, it does take a significant amount to impact the forest fuels, especially after this prolonged drought that we've been experiencing here."
Meanwhile, the BC Wildfire Service now reports that the White River wildfire is now 90 percent contained.
– Southeast Fire Centre Information Officer, Karlie Shaughnessy
– Jeff Johnson