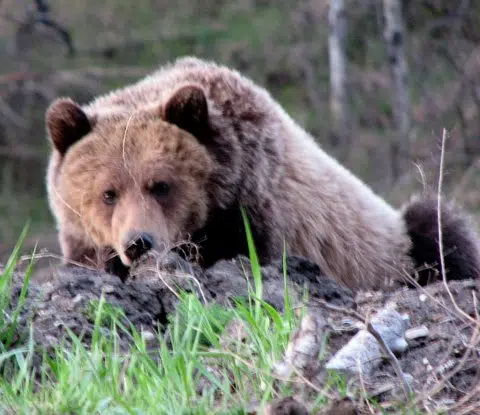 A third grizzly has been destroyed in the Elk Valley.
Kathy Murray with WildSafeBC says the animal was put down by conservation officers last week, but had been seen throughout the community over the past month.
She says the bear was showing no fear to humans.
"The bear was posing a threat to human safety and had to be removed," Murray says. "Again, these incidents are entirely preventable and we're finding that garbage is an attractant, but also fruit trees. If you have a fruit tree on your property, it is your responsibility."
Murray says the grizzly could not be relocated, as it had become habituated to fruit and garbage.
"People always ask why can't we just relocate the bears or move them into the forest. Relocation isn't really a solution," Murray says. "The survival rate of relocated bears can be very low. Its been found that most relocated bears are often finding their way back into their original home territory or becoming problem animals in other communities."
Murray reminds residents to avoid attracting animals by removing attractants and storing garbage indoors.
So far, three grizzlies have been killed by humans this year in the Elk Valley.
(Photo of grizzly bear from Wildsight. Not the bear identified in this incident.)
– WildSafe BC Elk Valley Community Coordinator, Kathy Murray
– Jeff Johnson