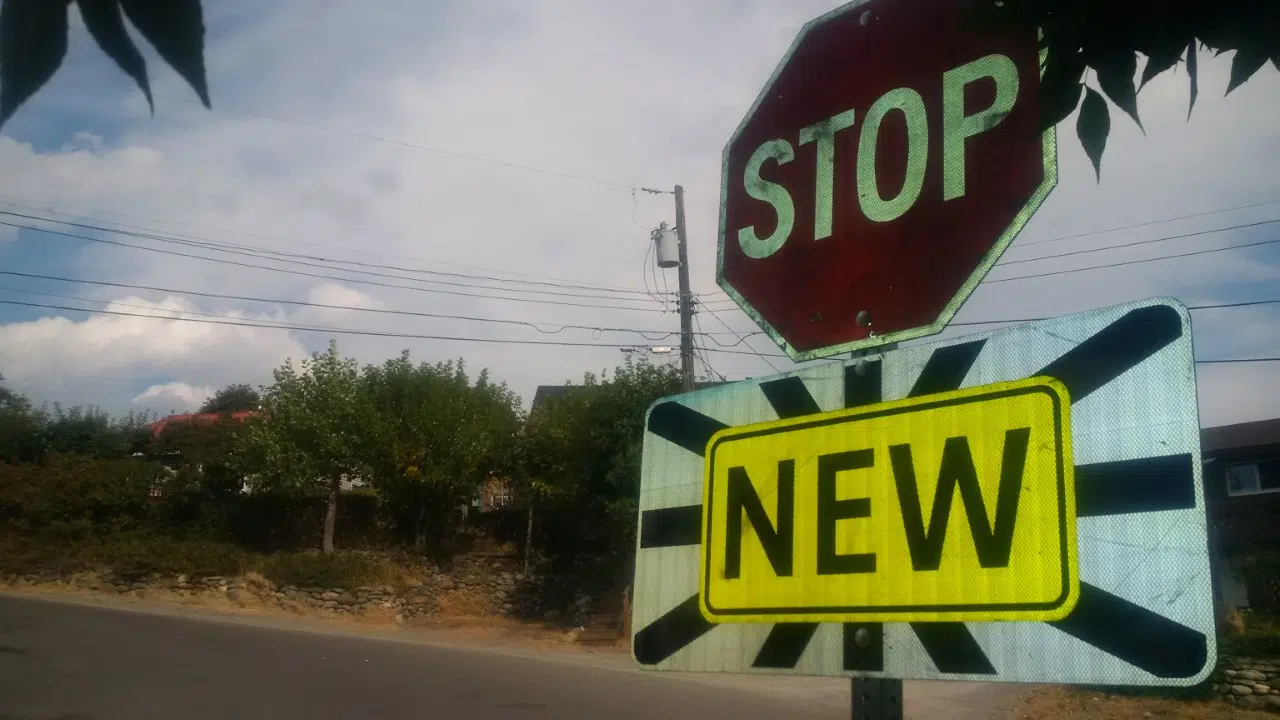 A new Stop sign has been installed at the corner of Spokane Street and Byrant Blvd in Kimberley to improve safety.
Halpin Street was partially closed to traffic in March 2017 due to a slide. With this being the primary access to Selkirk Secondary School, there was an increase of traffic on Bryant and Spokane Street. This was formerly an uncontrolled three way intersection, but unfortunately drivers are not always clear on who has the right of way.
In addition, the intersection has limited visibility which increases the risk of collisions. A large number of vehicles are being operated by "N" drivers who often don't have the experience in dealing with multiple issues at an intersection. To mitigate the risk, the Stop sign was erected to give some clarity as to right away and improve safety.
– From the Kimberley RCMP