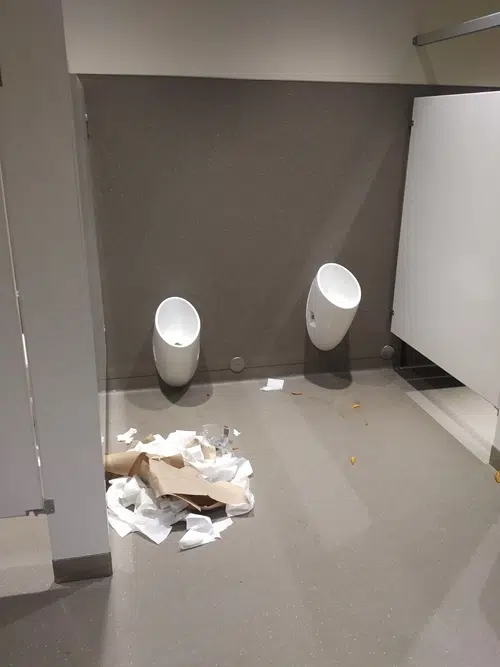 The City of Cranbrook is reducing access to the new public washrooms in Rotary Park after what they are calling an increase of vandalism.
The restrictions will begin following this weekend's Cranbrook Fall Festival.
Public Works staff have noticed an increase in people using the washrooms as a hangout space and are regularly finding the washrooms in poor condition.
As a result, the City will be keeping the bigger washrooms locked during the winter months, with the small, single person use washroom open from 7:30am until 8:00pm.
If a user group has Rotary Park booked or a larger public event is scheduled for Rotary Park, the City will ensure the full facility is open and available.
Vandalism was discovered in the Rotary Park washroom facilities in December 2016, which resulted in a similar closure.
The City says it is exploring additional security measures at many public facilities and parks in order to minimize these types of events in the future.
The City of Cranbrook apologizes for any inconvenience this issue may cause and appreciates the understanding of our residents, park users and visitors.