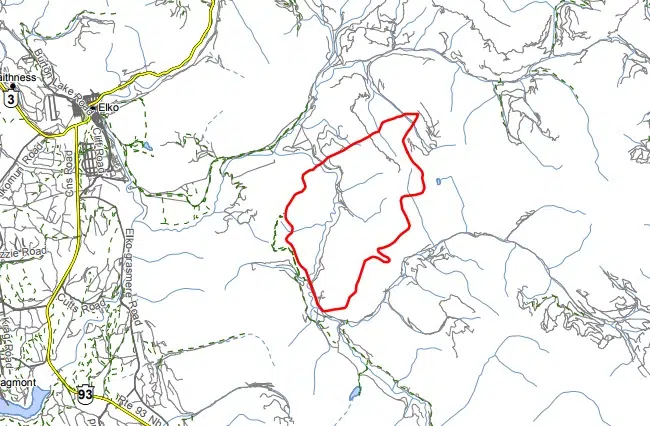 The BC Wildfire Service is making progress on the string of wildfires burning east of Elko.
Crews are working to get the upper hand on up to six blazes after an Incident Management team moved into the Flathead Area last week.
Information Officer Karlie Shaughnessy says fire activity continues to slow down in our region with the help of cooler temperatures and precipitation.
Shaughnessy says personnel, with the assistance of heavy equipment, continue to build guard lines around the perimeter of the flames.
The closet of the fires is the Soowa Mountain blaze outside of Elko.
29 firefighters,  and seven pieces of heavy equipment were on site Tuesday.
It is 5,800 hectares in size and is zero per cent contained.
The fire is burning in a remote area and is being closely monitored.
Structural protection units have been set up in priority areas.
The Lodgepole Forest Service Road wildfire is about 25 kilometres east of Elko and covers about 2,263 hectares.
Tuesday saw 32 personnel on site conducting mop-up operations.
An area access restriction is in effect around this fire.
– Fire Information Officer Karlie Shaughnessy