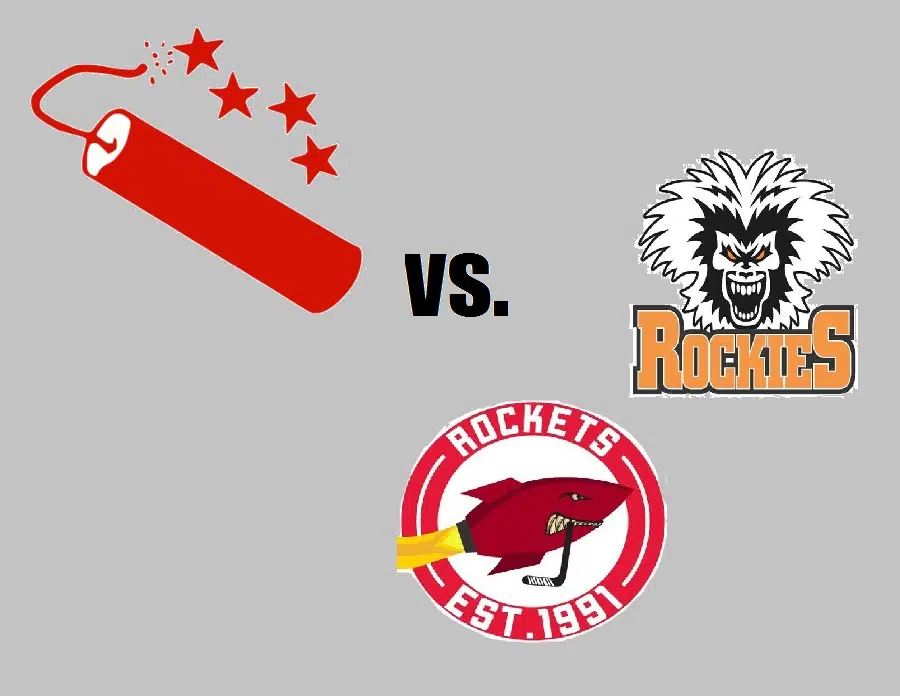 The Kimberley Dynamiters are trying to add to their undefeated record one game at a time.
This from Head Coach Derek Stuart as the Nitros prepare to head north for another road trip.
"If we can win both games this weekend and have a 5-0 record coming back home next Friday that would be just another reason to bring some more fans back but [our goal] is to win [Friday] and we'll look at Saturday when Saturday comes."
The Dynamiters will take on the Columbia Valley Rockies for the second time this season on Friday before heading to Golden on Saturday.
The Nitros exploded for a 6-1 win in their home opener against the Rockies but Head Coach Derek Stuart says it's always an intense battle.
"It's funny because even last year when we had pretty lopsided wins against them they weren't easy ones." explains Stuart. "It's kind of puzzling I think sometimes why they are lopsided because it's not like we just show up and win by a large score, they are pretty tough battles and that team works hard so we're expecting the same thing [Friday]."
Kimberley has won both of their games on the road (2-1 vs. Nelson, 6-4 vs. Beaver Valley) due in large part to stellar goaltending.
One of the goalies that played a great game was Broc Merkl who was recently released from the team following the return of Cody Campbell.
"It wasn't the easiest of decisions because both Broc and Adam Andersen are more than capable of backing Cody up and pushing him." explains Stuart. "We tried to trade Broc [but] it didn't work out this early in the year so we thought in fairness to him it would be best just to release him and try and latch on with another team."
Moving forward the veteran netminder Campbell will start in the Kimberley crease with hometown talent Andersen playing the back-up role.
Heading into the weekend Columbia Valley is winless (0-4-1-0) while Golden has one win (1-2-1-0) that was handed to them when Castlegar played an uncarded player.
– Derek Stuart, Kimberley Dynamiters Head Coach