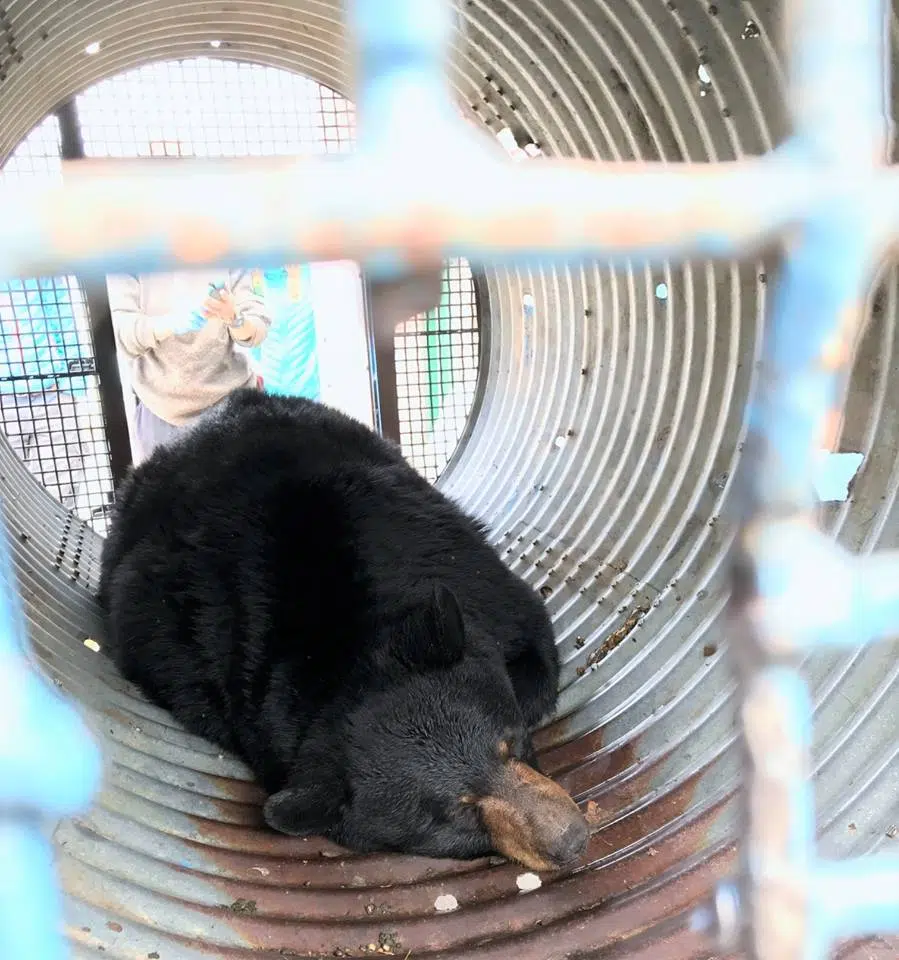 Columbia Valley Conservation Officers had to take action against a black bear getting into garbage, luckily he was the perfect candidate for relocation.
 
The adult male had been reported getting into unsecured garbage in the Radium area.
 
COs say fortunately the bear was still showing signs of wariness towards humans and did not have a history of contact with garbage or local residents.
The animal was trapped and immobilized.
His health and age were assessed before an identification tag was attached to his ear and he was moved to a drainage area outside of Radium.
The BC Conservation Officer Service says relocation is rarely success and the public needs to remember to properly manage attractants.
They add this is especially important this time of year as bears enter hyperphagia before winter hibernation.
The BC Conservation Service adds if you are struggling to manage a fruit tree or another wildlife attractant, please contact the WildsafeBC Radium & RDEK coordinator at radium@wildsafebc.com, or the Invermere coordinator at invermere@wildsafebc.com to discuss options.
Please report conflict wildlife encounters immediately to the Conservation Officer RAPP line: 1-877-952-7277. (or #7277 on your cell)
(Photos courtesy of WildsafeBC Columbia Valley)