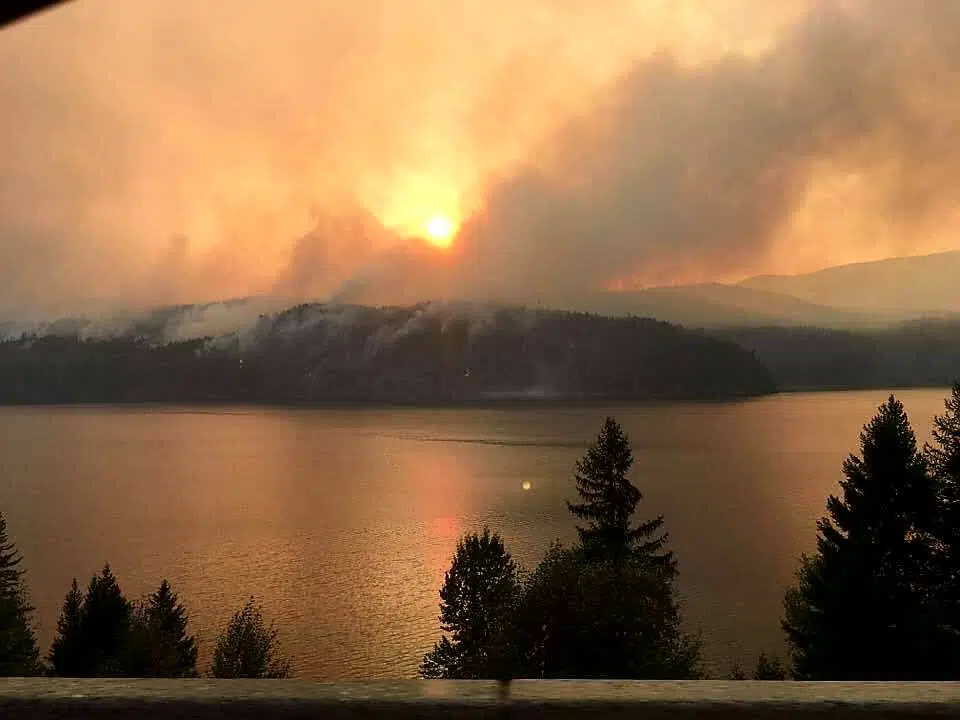 Over 100 firefighters are in the final push to quell the Lamb Creek blaze near Moyie.
Information Officer Marg Drysdale says their priority is solidifying lines around the 2,215 hectare wildfire near Moyie.
"We do not expect that it will move beyond the perimeter that it is now. With the downturn in the weather right now, we are looking at our crews being able to get in there and make really good progress," Drysdale says. "They are not chasing the fire, they have it in place, they have a good solid perimeter around it and now they can just go in there, turn over some ground and make further progress."
Drysdale says they do not expect any further growth around Lamb Creek.
"The weather is definitely helping, we are getting some good groundwork done" Drysdale says. "There's 105 personnel still on the Lamb Creek fire, so personnel is in place, turning over ground. This is the time where its fairly status quo for a long period of time and crews will just do the hard slog on this fire."
About 10 to 13 millimetres of rain fell on the Lamb Creek blaze Wednesday, keeping fire behaviour quiet.
Meanwhile, The White River Complex fire covering 26,399 hectares is 90 percent contained.
All evacuation orders and alerts throughout the Province have been rescinded.
– BC Wildfire Service Fire Information Officer, Marg Drysdale
– Jeff Johnson