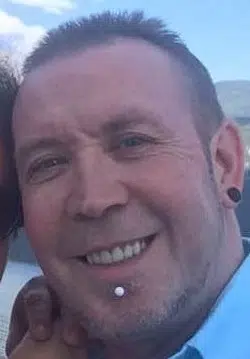 One of the candidates in Cranbrook's by-election feels industry needs to land in the community.
William McKerrow supports people with mental health and substance abuse issues through Interior Health and has raised his family in the Key City for the past 10 years.
McKerrow's daughter had to leave Cranbrook to find work in Alberta and he blames the lack of sustainable jobs for youth.
"My daughter got a welding certificate, couldn't find work here and had to move to Alberta," McKerrow says. "I've been watching more and more of our younger population graduate, not have sustainable jobs and then moving out of our area to look for work. We have a population that's aging out and we have to fill that gap somewhere."
McKerrow says council needs to focus on attracting industry to keep youth in town.
"Its beneficial for all, its importance on business, its importance to the public sector and its importance for the community as a whole," McKerrow says. "I think first and foremost we have to start knocking on doors. We have to start talking to our community and finding out what are their interests."
McKerrow is one of eight candidates seeking the empty council seat.
Voters head to the polls October 21st.
The Drive FM will be sharing profiles on each of the candidates this week.
See previous profiles:
– Cranbrook Council Candidate, William McKerrow
(Photo courtesy of Facebook//William McKerrow)