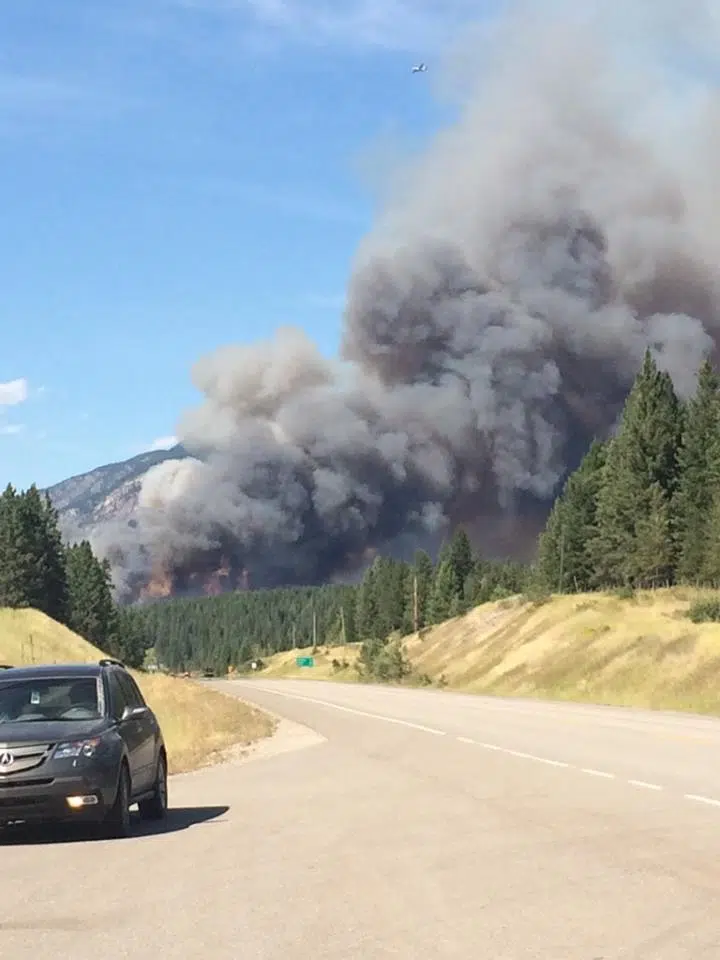 2017 is approaching the worst year on record for wildfires in the Southeast District.
Information Officer Karlie Shaughnessy explains nearly 360 fires have burned throughout the region this year, covering 86,940 hectares.
She says that's closing in on historic totals set 14 years ago.
"On this date in 2003, we had 721 fires burn approximately 87,781 hectares," Shaughnessy says.
Shaughnessy says she's unsure if that record will hold, given fires still burning locally.
"Its hard to say, I do know that a few of these fires still need to be accurately mapped," Shaughnessy says. "That could definitely affect the amount of hectares burned for this season."
The BC Wildfire Service says the Soowa Mountain fire in the Flathead region remains uncontained.
Currently, the 2,200 HA Lamb Creek fire near Moyie is 80 percent contained and the White River Complex covering 26,000 hectares is 90 percent contained.
– Southeast Fire Centre Information Officer, Karlie Shaughnessy