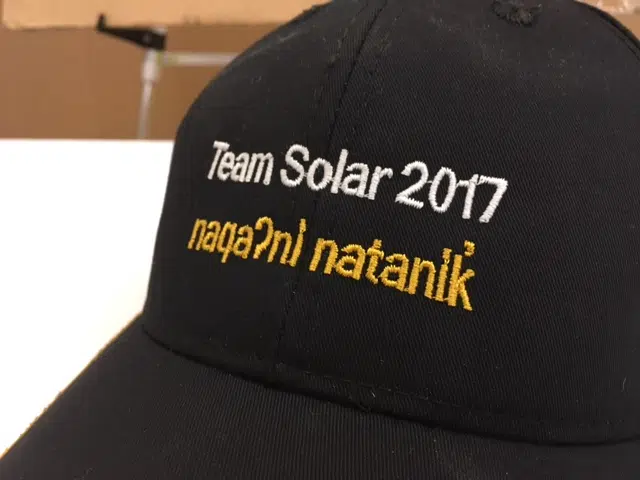 A company who helped bring the solar array to the Ktunaxa Nation government building hopes projects like these can help in the process of Reconciliation.
Solar Now is one of the many partners behind the 119 solar panels now garnering energy on the roof top in downtown Cranbrook.
Project coordinator Bill Swan says the initiative, Solar Now's first with an Indigenous community, is close to his heart.
He asserts there is an opportunity for the renewable energy sector and First Nations to work together for the benefit of those communities.
Solar Now is based out of the Clean Energy Canada office at Simon Fraser University.
It's funded by the North Growth Foundation and seeks to engage Canadians in dialogue in renewable energy to address climate issues.
Swan says there are some dark parts in Canada's 150 years of history.
However, he believes the next 150 years are a greater success if we are more inclusive as a country.
Swan told the crowd at Saturday's unveiling renewable energy is a great way to work with all Canadians, especially Indigenous communities.
He suggests partnerships like this are a positive approach to the future.
The Ktunaxa Nation says the solar array is a reflection of their environmental values.
Nation Chair Kathryn Teneese says she was taken by Swan's comments at the unveiling and appreciates how serious he took the partnership.
Teneese says Reconciliation is a national conversation but it is encouraging to see examples of the work that needs to be done in your own backyard.
– Solar Now Project Coordinator Bill Swan