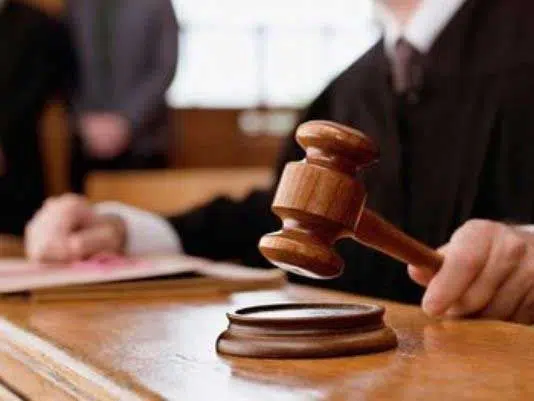 WARNING: THERE ARE SOME GRAPHIC DETAILS IN THIS STORY
The woman at the centre of a sexual assault trial in Cranbrook told the courtroom she thought she was going to die.
The alleged victim, who cannot be named because of a publication ban, broke down in tears Wednesday when she recalled the October 2016 incident.
She says she was at a local bar celebrating a friend's birthday Oct. 7th when the last thing she remembers was going outside for a cigarette before waking up in a stranger's bed the next morning.
The woman claims the accused was naked on top of her as she was being raped.
She says when she went to get out of the bed the man tried to suffocate her with a pillow and repeatedly told her he was going to kill her.
The roommate of the accused is said to have heard the altercation and called police who responded and arrested the accused the morning of Oct. 8th.
Matthew Allen Buxton faces three charges: sexual assault, choking to overcome resistance and uttering death threats.
His fate lies in the hands of a jury made up of seven men and five women.
The woman, who says she has been in a committed relationship for the past nine years, told the courtroom she had never met the accused but knew who we was from other people in town.
She says she did not talk to Buxton during the night in question.
Crown tried to establish a timeline from the alleged incident to when the alleged sexual assault was reported to police as it is expected Defence counsel is going to focus on the delay between the act and when it was reported to police.
The woman says she didn't tell the police who responded early Oct. 8th that she was assaulted because she was scared, ashamed and in shock and just wanted to get home as soon as possible.
She gave a statement to police later that day.
The trial is expected to carry into next week.
Up to six witnesses are expected to testify including the roommate of the accused and a bartender working that October night.
The trial began Tuesday with responding RCMP officers taking the witness stand and describing the scene they arrived at the following morning.