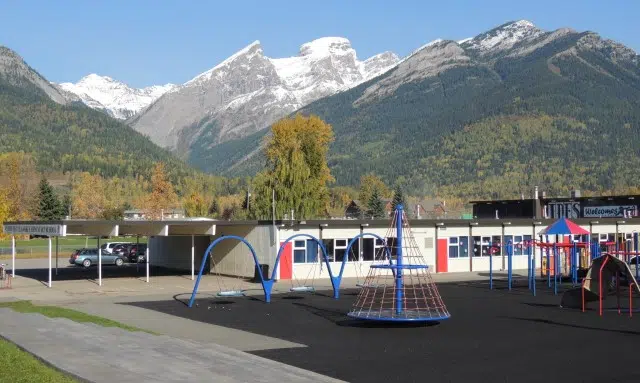 "Gym class" has taken on an entirely different meaning in Fernie.
The demand for more portables around the province left Isabella Dicken Elementary two classrooms short.
Faculty at the school were forced to adapt after two portables did not arrive in time for the start of class this month.
Principal Nicole Neufeld says teachers were able to make due by using the school gymnasium for the past month..
She says students definitely approved of this decision.
"They were super excited at the beginning because they were in the gymnasium and they had these big classrooms with mats to read on and access to all the PE equipment," Neufeld says. "One little guy when he first arrived was so excited that we had put a basketball net next to his desk."
Neufeld says the students enjoyed their month in the gym, although she admits noise control was an issue.
"There reaching the point now where they are finding the competition between the two classes with the noise level is a bit frustrating, but other than that, I think they think its wonderful" Neufeld says. "We had known from the beginning that it would be a month in the gymnasium and our portables are here, they are working on them."
The portables were ordered back in May.
Neufeld expects them to be ready starting next week.
– Principal Nicole Neufeld, Fernie's Isabella Dicken Elementary School