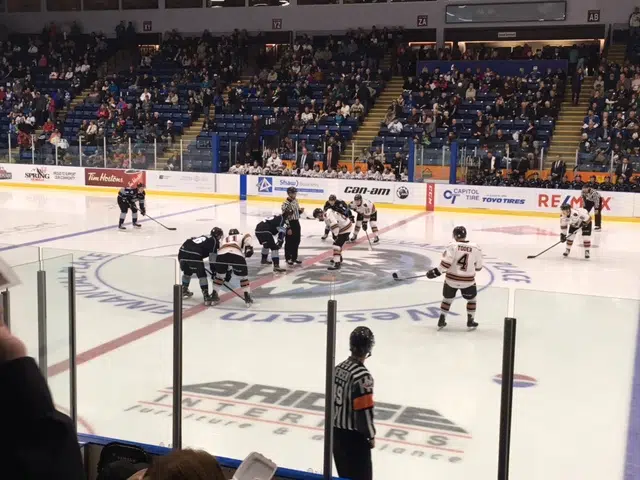 The Kootenay ICE are looking for more production from their top six forwards.
The top two lines only put up a pair of goals opening weekend – one from Gilian Kohler and one from Colton Kroeker.
Head Coach James Patrick expects players like Brett Davis and Vince Loschiavo to be key point producers all year.
"I want them to play a 200-foot game, that's what I'm asking" says Patrick. "If they do that they will produce but for me it's just playing real good two-way hockey.'
Kroeker was moved from winger to centre this year and Patrick says he's been impressed with the transition.
This will be the first true test of the year for Kootenay with three games in three days including an afternoon game Sunday.
"We want to get our sticks in lanes, stick on stick." says Patrick. "When we can I want us to come back stopping in position in the [defensive] zone."
The ICE play a home-and-home with the Spokane Chiefs Friday at home and Saturday in Spokane before hosting the Edmonton Oil Kings Sunday afternoon.
– James Patrick, Kootenay ICE Head Coach