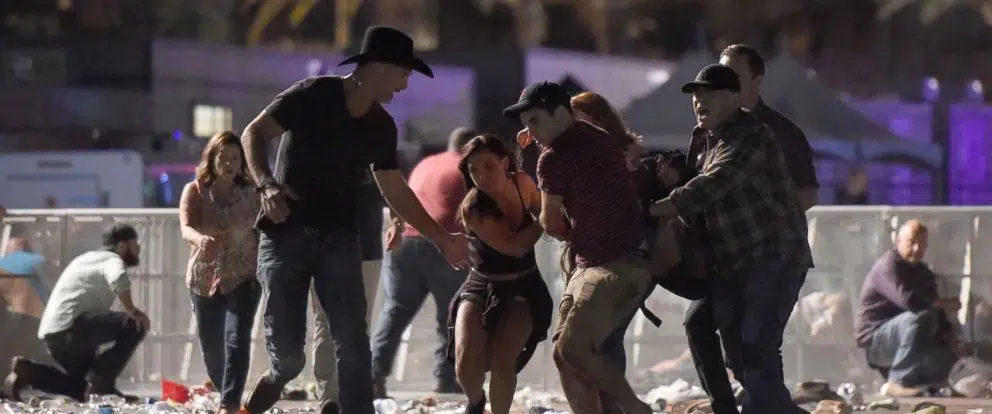 Authorities in Las Vegas say more than 50 people have been killed and more than 100 injured in a shooting at a country music festival.
Sheriff Joe Lombardo says both numbers are estimates, as the investigation is still underway.
However, with the latest numbers it's being called the deadliest mass shooting in US history.
Lombardo says two officers are in hospital — one of them in critical condition and the other with minor injuries.
The shooter has been killed and police say there's no longer a threat, but they're still searching for a woman and two vehicles.
– Canadian Press

(Photo courtesy of David Becker/Getty Images)