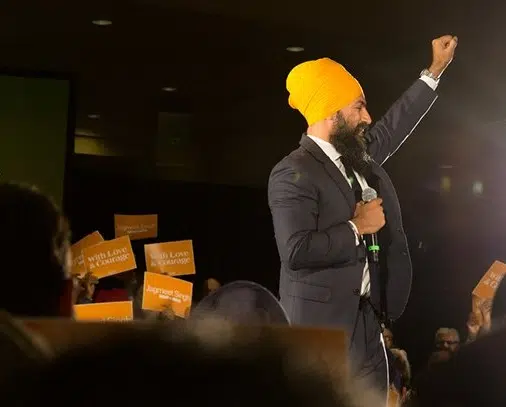 The MP for Kootenay – Columbia says the new leader of the NDP reflects the party's need for change.
Wayne Stetski is responding to Jagmeet Singh being named the new top New Democrat Sunday in Toronto.
Singh is the first non-white politician to lead a major party in Canada.
Stetski believes he was able to excite voters, particularly young people, across the country.
He says the former Ontario politician has a great ability to bring people together and a creativity in his fundraising efforts.
Singh received 53-point – eight per cent of the membership vote in the first round.
That's only been done twice before  by past NDP stalwarts Tommy Douglas and Jack Layton.
Singh resigned from his post as Member of Provincial Parliament (MPP) for the riding of Bramalea-Gore-Malton in May to join the federal leadership race.
Stetski says he agrees with Singh's plan to travel the country and talk to Canadians before trying to secure a seat in the House of Commons.
The local MP suggests the NDP needs a leader who is out there crisscrossing the country.
Stetski says people needs to meet Singh personally, because everyone who comes into contact with him – likes him.
Stetski thinks Singh can go out there and learn what Canadians want from a federal government while MPs like him can stay in Ottawa and hold the Liberals accountable.
The Kootenay – Columbia representative suggests the New Democrats, as a party, need to rethink their policies ahead of 2019.