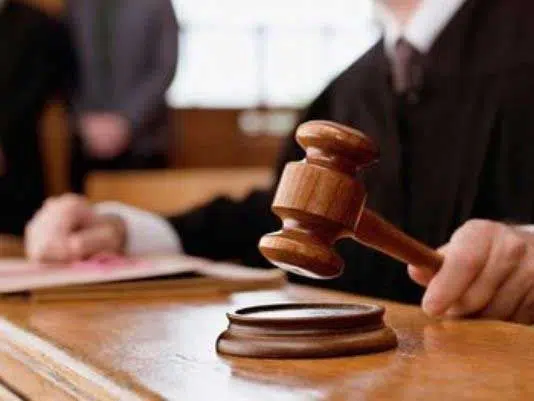 In a rare move the jury in the Cranbrook sexual assault trial was sent home hours into its deliberation.
Justice Anthony Saunders delivered his instructions to the jury Tuesday afternoon when considering all of the evidence in the case of Matthew Allen Buxton.
Buxton is accused of sexually assaulting a woman last October and then repeatedly telling her he was going to kill her as she tried to leave.
The woman alleges she was in downtown Cranbrook celebrating a friend's birthday when the last thing she remembers is going outside for a cigarette before waking up in Buxton's bed being raped.
The seven men and five women were sent to the jury's chamber at approximately 4 PM to begin reviewing the evidence and move toward a verdict.
Saunders reconvened court at approximately 7:30 PM to disclose the jury had recalled evidence from three witnesses and admit that he didn't inform counsel.
However, it was also revealed during the time the jury was reviewing the initial recalled evidence, it changed its mind and decided to revisit parts of evidence from a fourth witness without the court's knowledge.
Defence lawyer Bobby Movasagghi argued this created prejudice against his client and asked for a mistrial.
Justice Saunders replied that was an "astonishing" proposition and he would not be issuing a mistrial.
The jury's deliberation was discontinued until Wednesday morning when Saunders is expected to decide if the entire court will hear the recalled evidence as a whole.