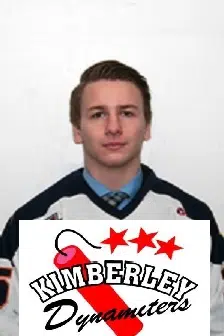 The newest captain of the Kimberley Dynamiters defines himself as a gritty two-way defender.
Brett Roberts was named Nitros captain early this week.
Roberts spent last season with the AJHL's Sherwood Park Crusaders.
The 20-year old blue liner has high expectations for his squad this season.
"We have a pretty good chance at a championship this year so we've got to make sure everyday in practice guys are going 100 per cent and putting in the effort."
Roberts says it's a complete honour to be captain of an organization like Kimberley.
"I'm not the loudest guy in the room all the time but I definitely try to put 100 per cent all the time."
Roberts has five points in four games so far this year.
He's joined by assistant captains James Farmer and Nick Ketola as well as Mason Palaga and James Rota who will share the third "A."
– Brett Roberts, Kimberley Dynamiters captain