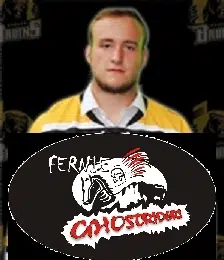 Doing things right on defence has translated into points on offence for one Fernie Ghostriders d-man.
Grayson Neufeld has five points since joining the Riders three games ago from Grand Forks.
The 19-year old says he's normally a stay-at-home defenceman.
"That's a new role for me but I'll take it." says Neufeld. "I like putting points up on the board."
Neufeld had seven points in 31 games with the Border Bruins last season.
The Ghostriders started the season on a four-game losing streak but since Neufeld joined the team they won three straight.
"Just making good first plays, get the puck out of the end, catch defenders on their toes and I guess it translated over into offence." says Neufeld.
Keelan Saworski also returned to the Riders three games ago and has racked up five points as well.
The 19-year old forward played in Fernie last season before trying out for Swan Valley Junior A in Manitoba.
Saworski previously said he wants to put up 30 goals this season and is currently averaging a goal per game.
"[Neufeld and Saworski] have both settled down the roster, settled the dressing room down with their veteran presence." says Head Coach Craig Mohr.
The Ghostriders host Columbia Valley on Friday before heading to Castlegar Saturday to face the Rebels.
– Grayson Neufeld, Fernie Ghostriders defenceman