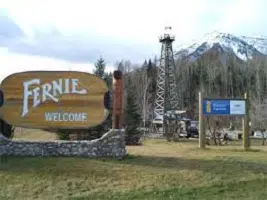 Online service AirBNB is apparently 'not happy' with the City of Fernie's proposed short term rental bylaw.
This from Mayor Mary Giuliano, who met with the company at the Union of BC Municipalities Convention in Vancouver last weekend.
Giuliano says regulating the service in the community is essential for businesses and long term residents.
"We were able to make them understand that our first responsibility is to the permanent residents of Fernie," Giuliano says. "And the bylaw that we are hopefully putting into place next week will mean that short-term rentals in Fernie will only be legal if they are in your primary residence."
Giuliano also spoke with the Ministry of Transportation about replacing the Lizard Creek Bridge.
She says she was concerned the project might stall with the changeover to the NDP government.
"The previous government had said it would get replaced. Last year, they did surveying, this year they were working on design and next year, they would be looking at who would be building it. "Giuliano says.
Giuliano is pleased the Province is committed to the ongoing project, which should be completed by 2019.
– Fernie Mayor, Mary Giuliano