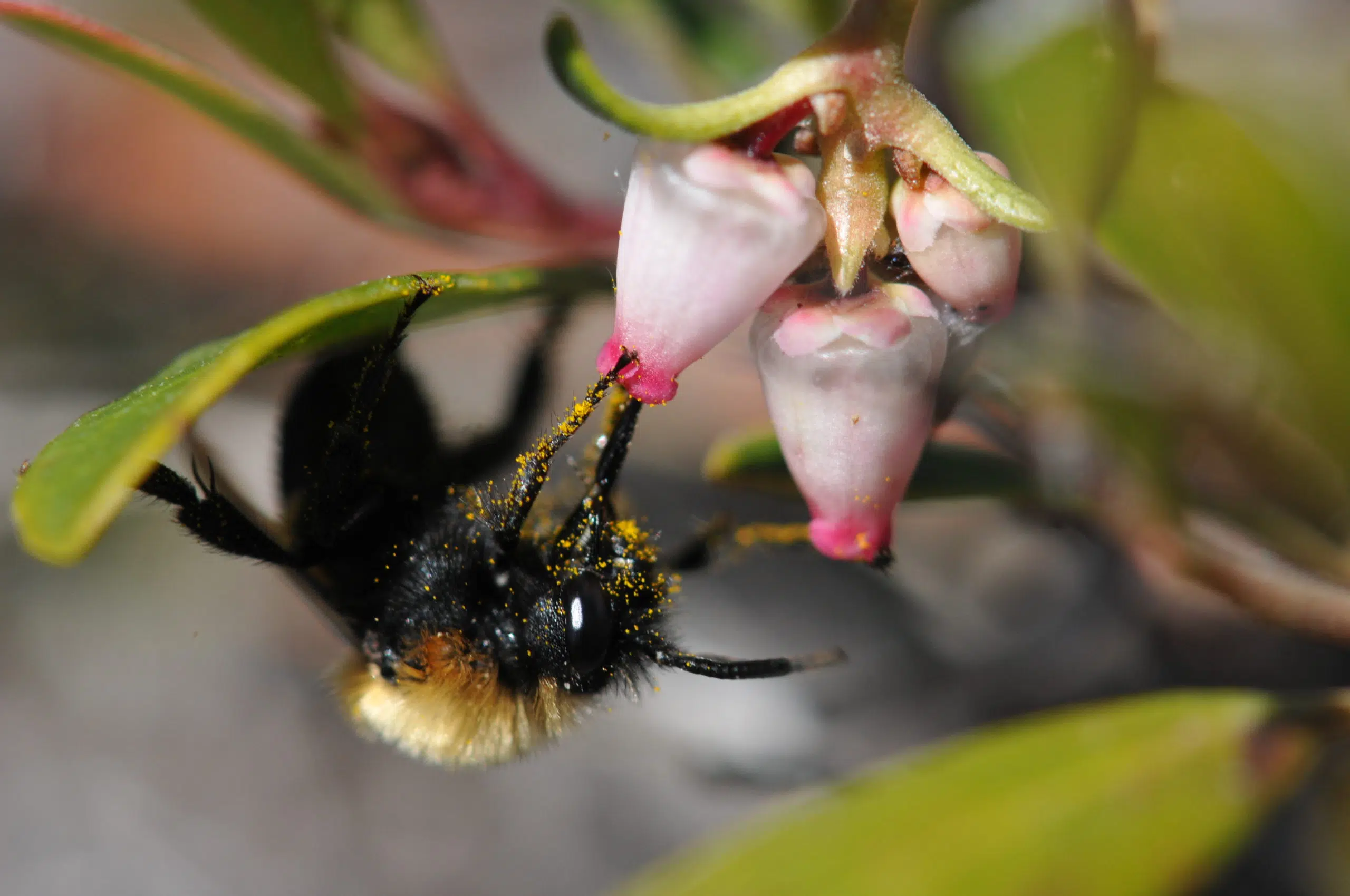 A renowed scientist is in the Invermere area to discuss a type of bee only found in Canal Flats.
Lincoln Best is a Pollinator Taxonomist who recently discovered the new species.
He says it is a "fairy bee" that is only 3-4 mm in size.
It's metalic green with yellow stripes that visits rabbitbrush – a type of plant native to the Southern Interior.
Best says the Kootenays have among the highest densities of pollinator species in Canada, suggesting this is a benefit to all stakeholders in the region.
He will give an hour presentation Friday at Wilmer Community Hall followed by a day-long workshop Saturday.
Best has surveyed pollinator diversity in western Canada for almost 15 years and produced new data for more than 600 species while discovering new species in Canada.
He studied Zoology and Ecology at the University of Guelph and conducted graduate research at York University on the geographical distribution and genetics of the bees of British Columbia.
He has also led field teams through Central and South East Asia, observing native bees in more than 10 countries.
Best is passionate about floral/ bee relationships, especially the visitors to rare and unusual flowering plants in the Southern Interior.
– Pollinator Taxonomist Lincoln Best