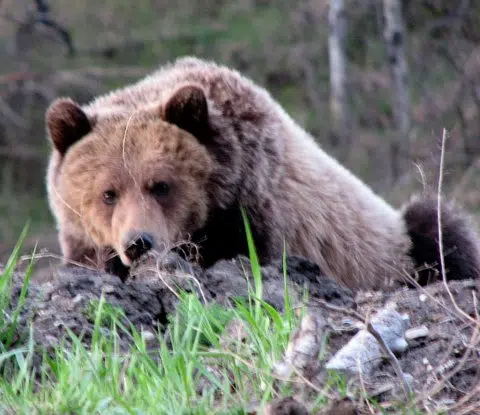 Wildsafe BC Elk Valley is urging hunters to properly dispose of animal remains.
Coordinator Kathy Murray says she's received numerous reports of fresh carcasses being left near trail heads and attracting animals.
"Grizzly bears defend three things, their food, their space and their young," Murray says. "If you are in a situation where you surprise a grizzly bear at close range guarding a carcass or animal remains, that's a potentially dangerous situation."
She says this puts all trail users at risk.
"Just really asking anyone who has animal remains to dispose of to please do it responsibly," Murray says. "It does take a little more time to cut up the remains and bag them, but they can be taken to the transfer station free of charge as long as they are split up and bagged."
Murray advises anyone who finds remains to report it to the conservation officers service.
– Wildsafe BC Elk Valley Coordinator, Kathy Murray