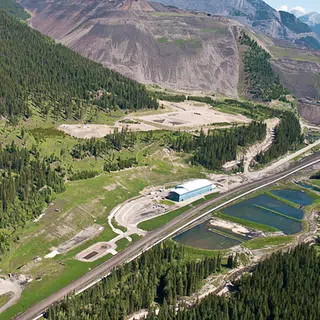 Wildsight says Teck being fined 1.4 million dollars for killing Elk Valley fish is like 'putting a band-aid on a gaping wound.'
The mining company was punished after discharge from the West Line Creek Active Water Treatment facility resulted in the death of 45 fish in 2014.
However, Wildsight's Ryland Nelson suggests the issue with selenium in Elk Valley waterways is much broader than a one-time incident.
"This is an issue that started long before Teck was in this valley. An issue that was exacerbated by various provincial government's lack of oversight, as well as federal government lack of oversight," Nelson says. "Both the federal and provincial governments need to step up and put more attention toward this issue."
Nelson says this is a multi-generational problem.
"Reports show there is potentially upwards of 150,000 trout a year that are not being recruited into the watershed," Nelson says. "This is a much broader issue than this small occurence and there's a lot more than $1.5 million dollars that needs to be brought to solve this problem."
Earlier this year, Wildsight supported the Ktunaxa Nation's call for a by-national commission with the US to address this issue.
– Wildsight's Southern Rockies Program Manager Ryland Nelson