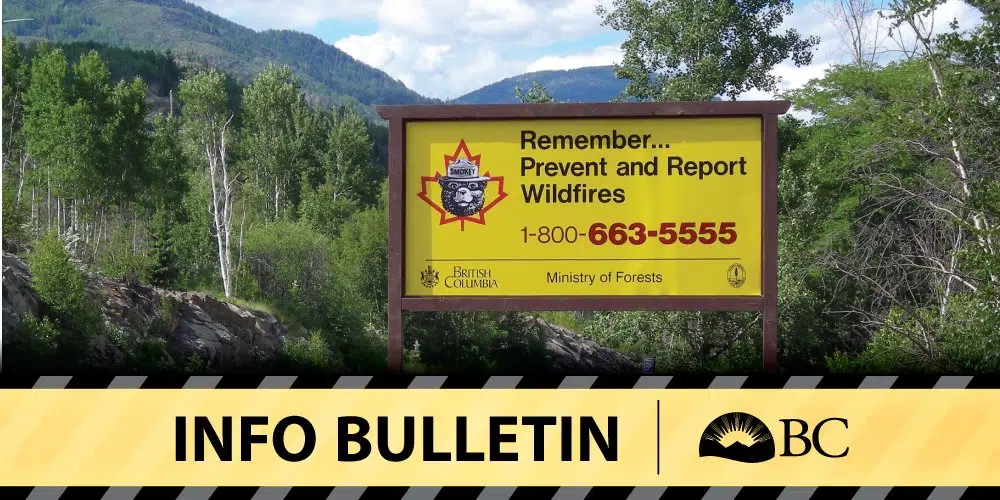 BC Wildfire Crews were called to action a fire southwest of Kimberley this weekend.
The blaze broke out in Friday and grew to four hectares in the St. Mary Lake area.
It was burning in downed timber and slash.
12 personnel were on site Saturday and expected to have the fire wrapped by guard by evening.
An investigation into the fire continues but it is believed to be human-caused at this time.