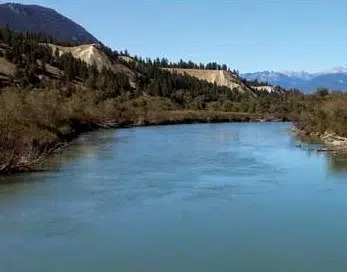 Four men are facing a long list of charges for allegedly fishing illegally near Invermere.
The BC Conservation Officers Service says they received an anonymous tip last month that a group was keeping live fish in net pens on the Columbia River.
Deputy Chief Chris Doyle says all the suspects were found using unlawful means to make their catch.
"COs found three of the four anglers fishing with a double hook system, using bait with barbed hooks. The other had a single barbed hook," Doyle says. "Three of the four also had live fish that they kept contained in mesh bags on the river. Possession of live fish is prohibited."
The four fishermen face 11 charges, along with provincial violation tickets for being without licenses.
Their gear was seized and the fish were returned to the Columbia River.
– Conservation Officer Service, Deputy Chief Chris Doyle