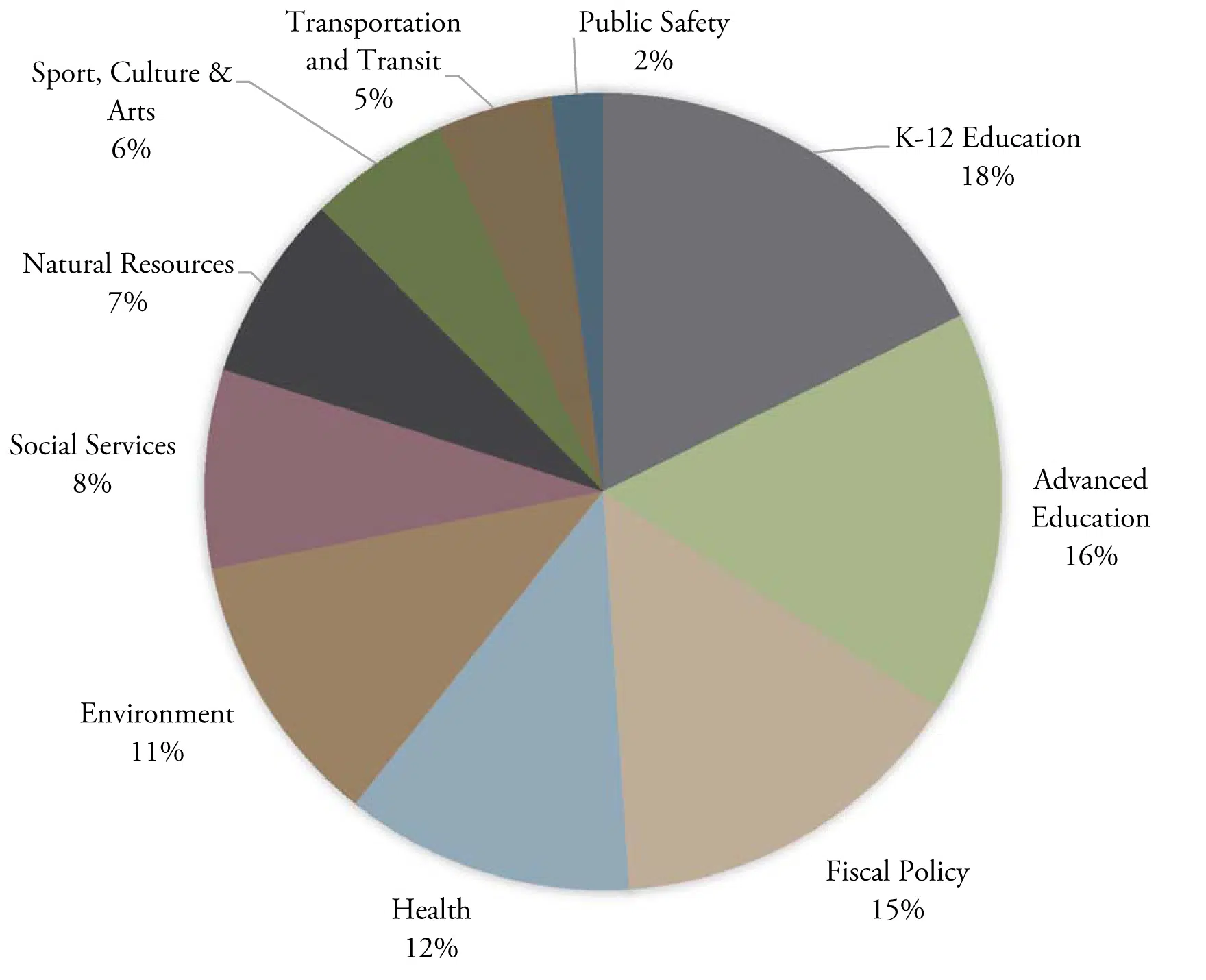 BC's Select Standing Committee on Finance is in Cranbrook Thursday to gather input on nex year's budget.
The Committee holds province-wide public consultations every year.
British Columbians can participate by presenting at a public hearing, making a written, audio or video submission, or completing an online survey.
The Committee is empowered to consider and make recommendations on the annual reports, rolling three-year service plans, and budgets of the province's eight statutory officers.
The consultation period runs until Monday with a report expected by mid November.
Highlights from consultations last year include making life more affordable, increasing services such as child and health care and upgrading wildfire infrastructure.
The BC Government's 2018 budget is estimated to be approximately $52 billion.
(Featured image is a pie chart of results from 2016 budget consultations)