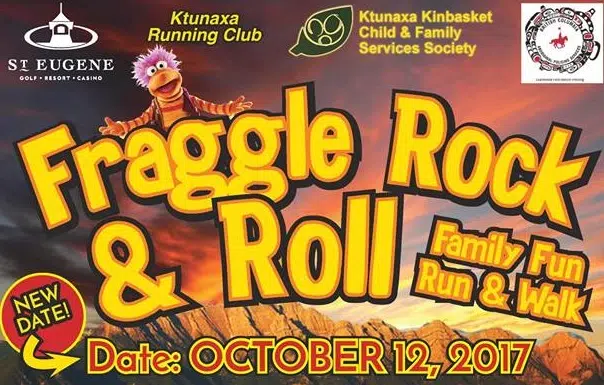 The 2nd annual Fraggle Rock & Roll Fun Run takes place Thursday afternoon.
The event is in support of the Ktunanxa Running club which was created after Anthony Jacobs drowned in Joseph Creek in 2008.
The Club's Julie Birdstone says Jacobs was an avid runner and his death really affected many youth in the community.
Birdstone says the event is not just about running but they also want to promote mental wellness. 
"It's about giving our youth other opportunities to go out to different events and to see that there's so much more happening out there in the world and there's a lot of people that are into health and fitness." says Birdstone.
Birdstone adds they encourage youth from the Ktunaxa Nation and Cranbrook to take part.
"Our goal is to promote wellness for our young people and to show them a different acitivity that they can become successful in" adds Birdstone.
The event will take place at the Fraggle Rock trail on the east side of Cranbrook just past the SPCA turnoff from HWY 3.
The run will also have a food drive and raise funds for the Ktunaxa Running Club.
Cranbrook RCMP officers will be taking part in the event as well.
– Julie Birdstone, Ktunaxa Running Club