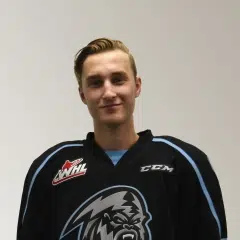 The Kootenay ICE (2-4-1-0) are looking to get comfortable at home Thursday against the Red Deer Rebels (4-3-0-0).
The ICE are playing seven of their next eight games at Western Financial Place.
Forward Brett Davis says it's important to pick up some points on the homestand.
"Our fans have been great so far and we [need to] be great back to them." says Davis. "We're going to come out and try to put on a show for them, do that as much as we can and head on the road and try and get some wins there too."
Davis says they have an opportunity to take advantage of the Rebels young defensive core.
"I think speed is going to help as a lot, I think that's what every team is looking forward to doing in each game." says Davis. "I think if we can drive their 'D' back and make them work in their own [zone] I think we'll be fine."
Davis had four points through the first seven games of the year and currently sports a -3 plus/minus.
Kootenay will still be without captain Cale Fleury who is serving the final game of his suspension.
The ICE are riding a three game losing streak after losing to Swift Current and Moose Jaw last weekend and dropping a home game to Edmonton on October 1st.
The Rebels have dropped three of their last four to Brandon, Regina and Moose Jaw.
Puck drops at Western Financial Place Thursday at 7:00 PM.
– Brett Davis, Kootenay ICE forward
(Photo courtesy of Kootenay ICE)