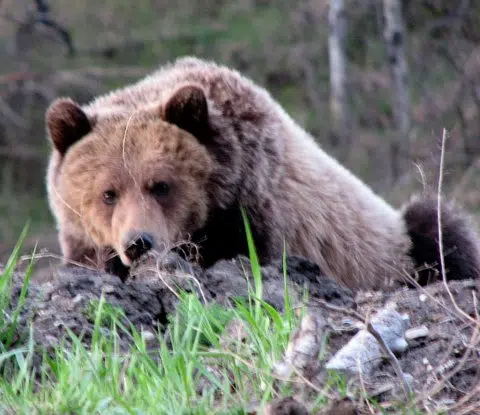 A local wildlife group is praising the efforts of Elk Valley residents for helping keep more bears alive.
Conservation Officers recently reported 14 bruins were put down in the East Kootenay this year, similar the 12 killed in 2016 but still way less than the 52 in 2015.
Approximately 30 of the bears that had to be destroyed that year were in the Elk Valley.
Kathy Murray with Wildsafe BC says residents need to know about the risk of attractants as soon as they move to town.
"We have a revolving door of new residents and wildlife moving in," Murray says. "It is up to everyone to make sure they are locking up their garbage, cleaning up their garbage and also using the backcountry responsibly."
Murray adds community initiatives like bear resistant dumpsters are helping keep animal fatalities low.
"I think its a good thing and generally speaking, we're seeing a better understanding and tolerance of wildlife, Murray says. "We're seeing people are starting to realize that owning apple trees in bear country is a big responsibility, so people are starting to clean up their fruit trees. We've noticed in a number of places, people are cutting down their fruit trees that they simply don't want to deal with."
Murray says she's happy numbers were kept low compared to 2015.
COs say an abundant berry crop also helped keep black bears and grizzlies in the backcountry.
– Kathy Murray, WildSafeBC Elk Valley Community Coordinator