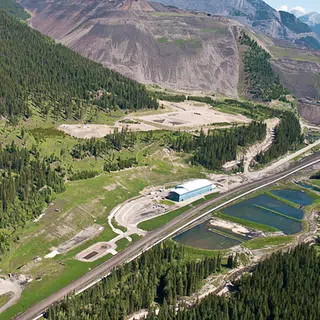 The BC NDP Goverment has walked through one of Teck's Elk Valley mines as it tries to learn from 2014's Mount Polley disaster.
Minister of Energy, Mines and Petroleum Resources Michelle Mungall visited the Line Creek Operation north of Sparwood Friday.
She says the first trip to an Elk Valley mine was very useful as the Province develops an independent branch that will look over compliance and enforcement of the mining industry.
Mungall says when workers take time out of their day to show her what they do it makes her a better decision maker.
On top of that though, the Nelson-Creston MLA asserts going forward the NDP government wants to continue to cut red-tape for industry, but most importantly protect the environment.
The disaster at Mount Polley three years ago saw a breach of copper and gold mine tailings pond releasing years worth of mining waste into the lake.
Mungall says from what she can tell Teck is working to right wrongs it was recently charged for under the Fisheries Act.
The mining giant is set to pay $1.4 million in fines after 45 fish were killed near the Line Creek operation in 2014 due to a spill.
– BC Minister of Energy, Mines and Petroleum Resources Michelle Mungall