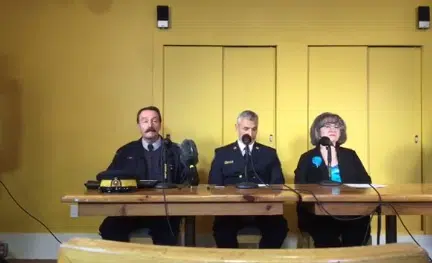 An investigation is underway into an ammonia leak that killed three people at the Fernie Memorial Arena.
RCMP say they are in very early stages of the investigation and they are working with WorkSafeBC.
Fernie Fire Chief Ted Ruiter called yesterday an extremely difficult day in Fernie.
He says when they arrived around 1 pm, they found a citizen performing CPR on one of the victims.
"Crews relocated the victim at that time and BC Ambulance Service took over patient care." says Ruiter. "Fernie Fire Rescue proceeded to enter the facility and performed an interior search. Two additional victims were found at that time. Due to the hazardous enviornment crews were told to exit the building."
CIMCO Refrigeration is on scene assisting city crews at the site of the leak.
No additional details are available at this time.
– Fernie Fire Chief Ted Ruiter
– Sergeant Trevor Tribes, Elk Valley RCMP