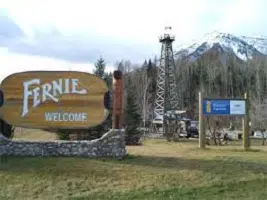 All municipal operations in Fernie are shut down Friday as the city mourns.
Three people were killed Tuesday in what is suspected to be an ammonia leak at the Fernie Memorial Arena.
Two of them were city employees and Director of Leisure Services Lloyd Smith has been identified as one of the victims.
At a news conference Thursday, City CAO Norm McInnis they've set up an emergency family assistance program and will provide ongoing services to staff as they need it.
McInnis says they've also arranged for a provincial support team to provide services to staff and members of the community who need help during this difficult time.
The team was expected to arrive in Fernie Thursday evening.
The City Manager says they've lost two vital members of their team and the entire community is shaken.
Anyone who feels they need assistance to help deal with grief and stress is encouraged to use this free service which will be available as of Friday morning by calling 250-489-9677.
The temporary office will be located at College of the Rockies 342 – 2nd Avenue.
 Roughly 95 people remain evacuated for safety precautions and a week long State of Emergency is still in effect.
The Emergency Response team is working on a plan to enter the arena safely and begin a full assessment of the site after the bodies of the three victims were recovered Wednesday night.
– Fernie CAO Norm McInnis