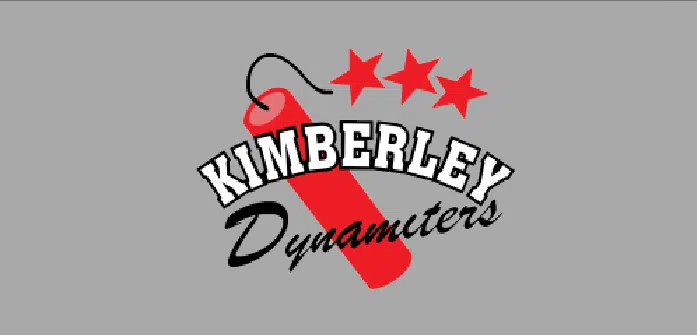 It took more than sixty minutes to solve Thursday night's battle between the Kimberley Dynamiters and Nelson Leafs.
In fact, it took exactly 65 minutes for the Nitros to top the Leafs 2-1 in overtime.
Devon Langelaar netted the winning goal with less than a second remaining in the extra frame.
He says linemate Matt Davies set him up perfectly to secure the victory.
"I knew he could probably put it on net there so I just crashed the net and the rebound was sitting there so I put it in the back of the net like I'm supposed to."
He says they believe Nelson will be a team they meet come playoff time.
"Their top guys are good guys, we match up well with them." explains Langelaar. "They're probably going to be the team we play in the playoffs heading into conference finals, we're already looking that far ahead at these guys as the number one contender."
Chase Gedny earned the other goal for Kimberley with additional points going to Brock Palmer, Cam Russell and Matt Davies.
Head Coach Derek Stuart says they fought hard and competed even harder.
"They stuck in there against a big physical hockey team." says Stuart. "We were as physical as could be tonight and I thought the guys did a great job of that."
Kimberley cushions their Eddie Mountain Division lead even further after Thursday's big win to move their record to 10-2-0-0 on the season.
The Dynamiters have nearly twice as many points as the second place Creston Valley Thunder Cats.
The Nitros will enjoy home cooking this weekend hosting the Spokane Braves on Friday and the Golden Rockets on Saturday.
– Dynamiters Defenseman Devon Langelaar