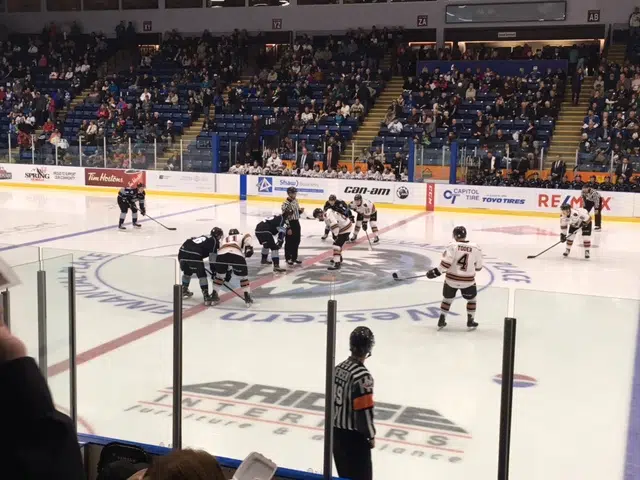 As the Kootenay ICE win total goes up, their confidence continues to rise as well.
Kootenay has taken down powerhouse teams like Moose Jaw and Swift Current over the past week.
They play host to the Regina Pats Tuesday night.
Defenceman Dallas Hines says they're starting to believe they're a team that can compete.
"We're confident in the team we are, the coaches are confident in us, we're confident in ourselves so it's just an important game like every other one is."
Hines they've built some momentum ahead of tonight's game against Regina.
"It's going to be a really close, good game." says Hines. "But it's going to be the team that wants it more and I think with the guys that we have in this locker room we can definitely pull out a win."
The ICE enter Tuesday's match winners of three of their last four and Regina has taken four of their last five.
Kootenay will have to contain the Pats' captain Sam Steel who has 15 points in 10 games and earned a whopping 131 points in his 2016-17 campaign in Regina.
– Dallas Hines, Kootenay ICE defenceman