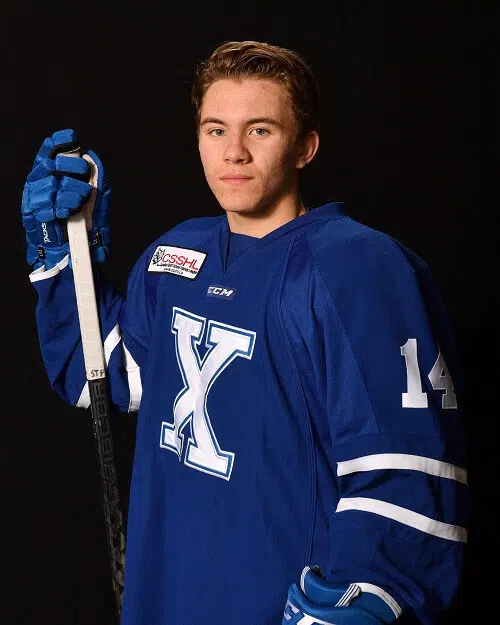 A promising prospect for the Kootenay ICE that played in the WHL Cup is calling the experience first class.
Connor McClennon was named an all-star in last weekend's prospects tournament.
He says it was an amazing opportunity to represent Alberta.
"That tournament is once-in-a-lifetime, it's pretty cool for sure." says McClennon. "The teammates, my coaches and staff were just amazing, they treated you like professionals so that was probably the coolest part about it."
The 15-year old was second in tournament scoring with 10 points in four games.
"You get to play against the best of the best from the west so obviously you don't get to do that very often, it's up there for sure."
McClennon and Team Alberta took on Team BC in the gold medal game with McClennon scoring the game-tying goal with less than two minutes remaining.
Team BC ended up claiming victory in overtime but the Wainwright, Alberta native says scoring that goal was his fondest memory.
McClennon currently plays for the Northern Alberta Xtreme Midget Prep team and has eight points in as many games.
– Connor McClennon, Kootenay ICE prospect
(Photo courtesy of Northen Alberta Xtreme)