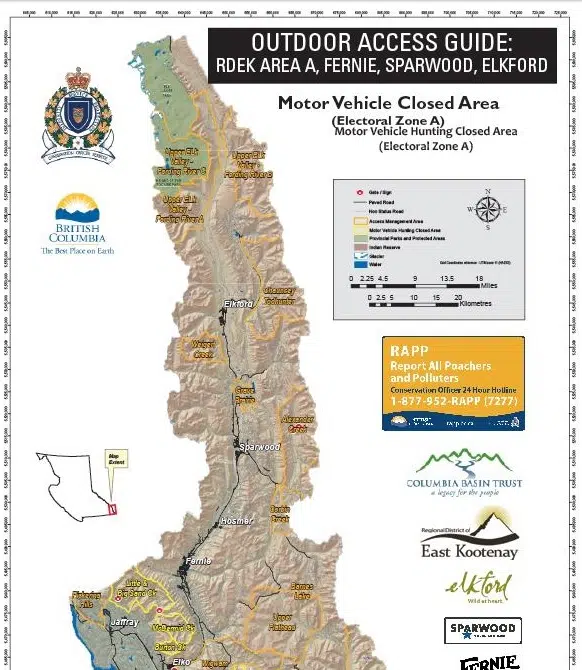 The BC government has announced hunting restrictions in the East Kootenay to protect big game wildlife after this summer's wildfires.
Five perimeters are in effect for the vicinity of White River and Bull River, Linklater Creek, Lamb Creek Soowa Mountain and Island Pond.
Motor vehicles will no banned in these areas from September 1st to June 30th each year until access and visibility conditions return to an appropriate state.
The Province says newly built fire guards have enabled greater hunter access to remote habitats.
The Ministry of Forests, Lands, Natural Resource Operations and Rural Development says while wildfires can have beneficial impacts on wildlife, wildfires have also increased the vulnerability of hunted big game wildlife.
Lines of sight for hunters have increased dramatically in some areas of high fire severity where vegetation has burned.
To address the increased vulnerability of wildlife to hunters, the restrictions are expected to be in place until access and visibility conditions return to a state where wildlife is less vulnerable.
As part of wildfire recovery efforts, the ministry is also prioritizing areas for reforestation and wildlife habitat restoration.
Maps of the affected areas can be seen here: http://www.env.gov.bc.ca/kootenay/eco/access.htm.