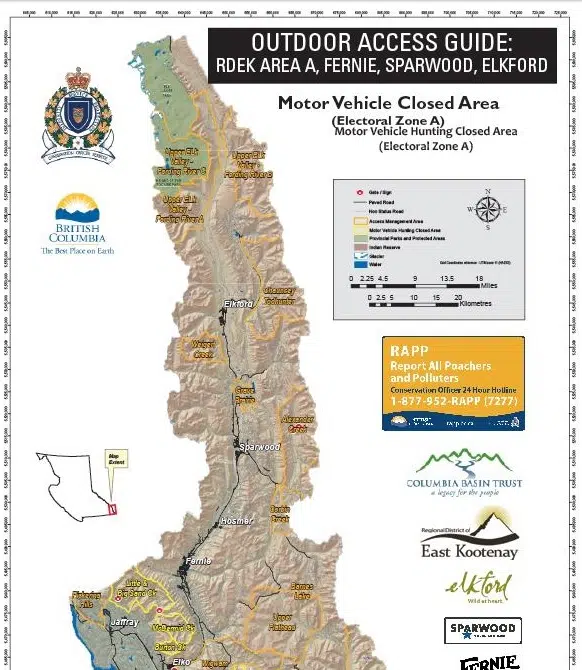 A local conservation group is against annual vehicle restrictions for hunters in the backcountry.
The province set up five perimeters around wildfire terrain yesterday in the area of White River and Bull River, Soowa Mountain, Island Pond, Lamb Creek and Linklater Creek.
East Kootenay Wildlife Association President Jeff Berdusco says the closures were changed without their knowledge.
"We understood that it was an emergency situation at the time and we're supportive of that," Berdusco says. "Jumping straight to an annual closure from September to June wasn't something that we had any information on."
Berdusco adds the ban doesn't mitigate damage from salvage logging or the mushroom industry.
"The impacts from the salvage logging operations that will go on will no doubt have an impact to wildlife as well," Berdusco says. "There are quite a few other impacts out there and we're just hoping that they get addressed. We don't necessarily want hunters to take the brunt at all times."
The prohibitions are now in effect from September 1st to June 30th.
Meanwhile, the BC Backcountry Hunters and Anglers believe the restrictions should be year round until the land has recovered.
– East Kootenay Wildlife Association President, Jeff Berdusco