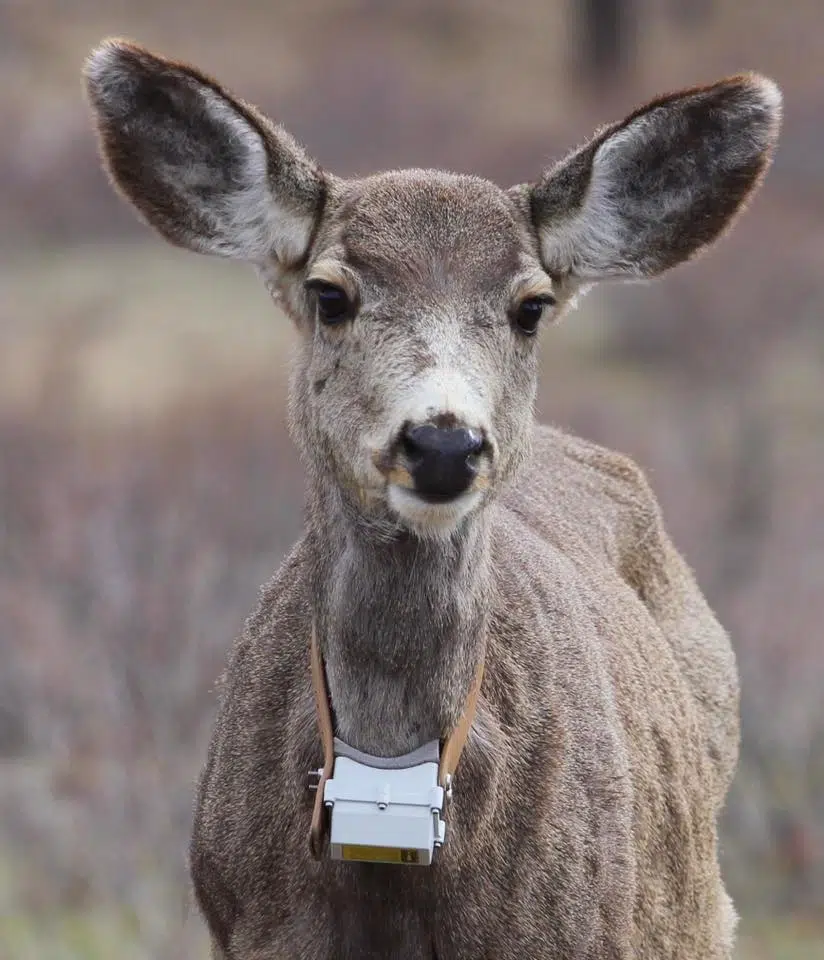 The BC Government isn't ruling out new methods to control urban deer populations being considered by East Kootenay communities.
Kimberley has said it will not destroy animals to manage local numbers and Elkford wants to haze deer using trained dogs.
Both communities were involved in a translocation pilot project with the Province that also included Cranbrook and Invermere.
Fish and Wildlife Manager Jeff Morgan says they'll analyze the results when they come in later this year but right now there's not enough answers regarding the effectiveness of these techniques.
Morgan suggests they've actually spent more on research than culls in recent years in an effort to find more options to manage urban deer.
He says one of their main objectives is to find other solutions to urban deer management.
The government recently announced $100,000 will be available to local governments and First Nations communities for manangement projects.
Morgan explains as of right now, proponents can apply for traditional fatal culls or fencing initiatives.
No applications have been accepted by the Province for fencing to date.
Morgan says the Ministry of Forests, Lands, Natural Resource Operations and Rural Development focuses on two areas: operational and research projects.
The Ministry is currently undertaking two research initiatives.
An  immunocontraceptive serum – birth control – is being studied on Vancouver Island and could potentially be used to inject female deer in an effort to control populations.
The translocation pilot project in the East Kootenay, involving Kimberley, Elkford, Cranbrook and Invermere, started in 2015 and relocated approximately 60 deer.
20 of them were tracked with GPS collars.
The results are expected sometime this year.
Kimberley City Council has budgeted for its own translocation project next year, but it remains to be seen if that will be support by the Province.
The BC Government says there are roughly 135,000 mule deer, 128,000 black-tail deer and more than 100,000 white-tail deer in BC.
– Provincial Fish and Wildlife Manager Jeff Morgan