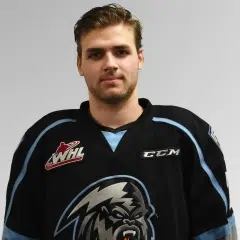 The Kootenay ICE look to make it three straight wins Wednesday in Regina.
The ICE are coming off a four game homestand where they managed to take three of four.
The only squad Kootenay couldn't beat – the Regina Pats.
Forward Alec Baer says they didn't play their best hockey last time they played the Pats.
"They got on us early and scored a couple quick goals." says Baer. "But I think we can play with any team, including them."
Baer says the team is seeing improvements every game.
"I think our team's even better than our record." says Baer. "I think a couple simple mistakes have lost us a few games but we got old guys and young guys that are maturing everyday so I think we're only going to get better."
Baer is averaging a point per game over Kootenay's last eight matches.
The ICE will head to Brandon for back-to-back games versus the Wheat Kings following tonight's tilt.
– Alec Baer, Kootenay ICE forward