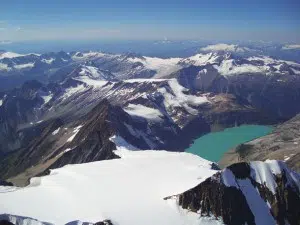 Canada's highest court is expected to hand out its decision in the case of the Ktunaxa Nation versus the BC Government Thursday morning.
The Ktunaxa are challenging the Province's decision to allow a ski resort to develop in the Jumbo Valley near Invermere.
The Nation is trying to affirm the right of Indigenous Canadians to exercise spiritual practices dependent upon sacred sites.
The Ktunaxa Nation is arguing the province violated their fredoom of religion, and breached its duty to consult, when it approved master development in 2012.
Both the Supreme Court of BC and the BC Court of Appeal have ruled against the Ktunaxa on those points.
The ski resort would be built in an area known to the Ktunaxa Nation as Qat'muk and considered the home of the "grizzly bear spirit."
Its development has been the regulatory process since the early 1990s.
Jumbo Glacier Resort was proposed to be all year-round and provide access to four different glaciers.
However, construction was halted in 2015 when the proponent's environmental certificate expired and the province said work could not continue until a new one was issued.
Ktunaxa Nation Council Chair Kathryn Teneese joined lawyers in Ottawa last December for oral arguments to be heard by the Supreme Court.
Teneese is not in the nation's capital for the decision, however she will hold a press conference Thursday morning from the First Nations Summit in Vancouver.