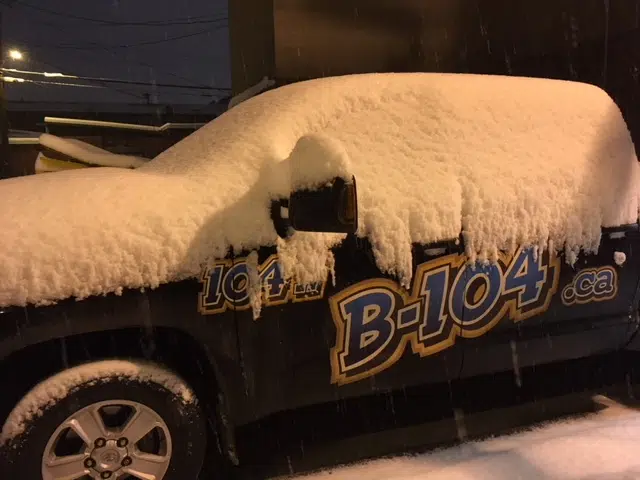 UPDATED (6:25 AM): A Snowfall warning has ended for East Kootenay and the white stuff is expected to tapper off later Friday morning.
Environment Canada expects up to 15 cm to have accumulated in valley bottoms and over 25 cm in higher elevations when it's all said and done.
The weather should ease off as the system moves east.
Winter driving conditions, including compact snow and  are being reported across all major highways by DriveBC.
Mainroad East Kootenay says motorists should be prepared and exercise caution.
Large commercial vehicles can produce momentary whiteout conditions and there is a lot of wildlife activity at this time.
They ask drivers watch for plows and spreaders working, leave extra time to reach your destination, and slow down.
The Rocky Mountain School District says buses in Kimberley have been cancelled Friday due to road conditions but schools remains open.