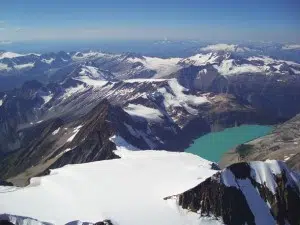 The MP for Kootenay-Columbia feels the decision around Jumbo Resort should never have gone beyond a local level.
Wayne Stetski is reacting after the Supreme Court of Canada dismissed the Ktunaxa's challenge of the Glacier Resort last week.
He says discussions on the land should have stayed before the Regional District of East Kootenay.
"I still do not think the Jumbo ski area development should proceed," Stetski says. "The Jumbo question should have remained a local land use decision all the way through. The decision should have remained with the Regional District and the local people. I never believed it should have been punted to the Province the way it was."
Stetski spoke on Jumbo in the House of Commons last year when the Ktunaxa first brought their case before Canada's highest court.
He says the majority of his constituents oppose the project.
"I think for an environmental perspective, it is an important largely undeveloped north-south-east-west corridor for wildlife, including grizzly bears" Stetski says. "And it is an important area spiritually for the Ktunaxa. Qat'muk is home to the Grizzly Bear Spirit."
Stetski recommended then the development not go ahead, but realizes that decision is left to the BC government and the resort's developers.
– Kootenay-Columbia MP Wayne Stetski