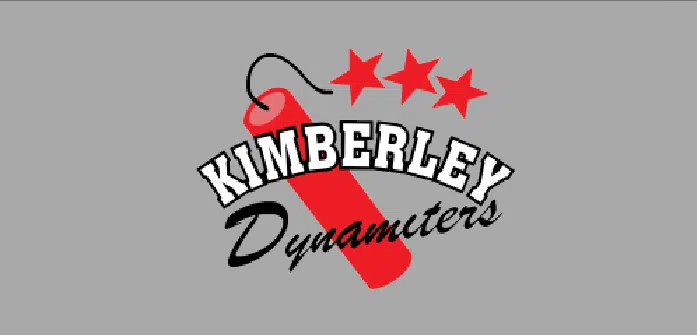 The Kimberley Dynamiters are focusing on playing a full sixty mintues in enemy territory Tuesday night.
Nitros Captain Brett Roberts says they've struggled to play their game for all three periods lately, which will be crucial against the Fernie Ghostriders.
This will be the first time this season the two arch-rivals will battle it out.
The last time the two teams met was when Kimberley knocked Fernie out of last year's division semi-final in six games.
Kimberley captain Brett Roberts says they want to continue to increase their Eddie Mountain division lead.
"Anybody can win any night, especially the division games so we [have] to get those ones." says Roberts.
The leader of the Dynamiters says they expect to be fully prepared for a tough battle with a Fernie team that has been gaining ground lately.
"We just want to make sure we're ready to go, it's a big division game and we know we can pull ahead in the division with a win so that's all we want to get." explains Roberts.
Kimberley is sitting atop the Eddie Mountain with 27 points while Fernie remains in fourth place with 12 points.
The gap between the two teams is slightly deceiving since Kimberley has five more games under their belt this season.
Fernie is coming off back-to-back wins against two of the Kootenay Conference's most elite teams: Creston Valley and Beaver Valley.
Puck drops at the Elk Valley Leisure Centre in Sparwood at 7:30 PM Tuesday night.
– Brett Roberts, Kimberley Dynamiters captain