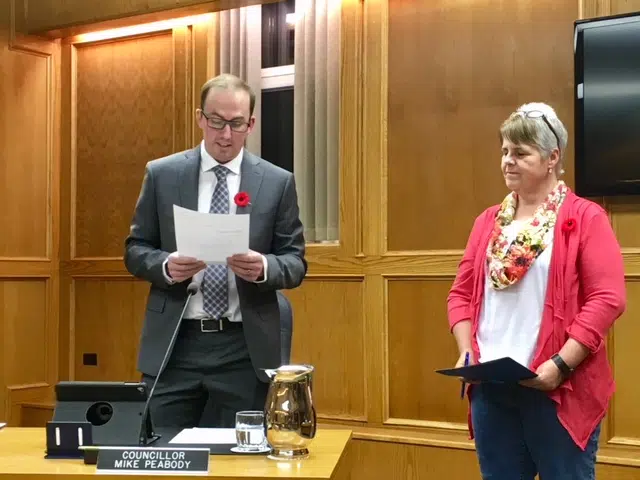 Mike Peabody has officially taken his seat as Cranbrook's newest City Councillor.
Peabody admits it sounds amazing to hear the title in front of his name and he can't say he's not proud to have the position.
He jokes the first piece of advice he received was to get used to everyone, everywhere calling him "Councillor" before recalling a more substantive tip of always be prepared.
Peabody was sworn in at City Hall Monday night after being elected through last month's by-election.
He says he looks forward to working with the mayor and fellow councillors and he representing local residents.
Peabody, who owns a business on Baker Street, reiterates his focus on improving the downtown.
Increasing vibrancy, encouraging businesses to extend hours, and creating excuses for people to go to the city's core were some of the ideas he touched on.
He also suggests he'll work hard to be ready and polished for next year's general Municipal election.
The newest Councillor explains his strategy right now consists of short-term goals, or "low hanging fruit".
Peabody believes a lot of the work will consist of going door to door and talking to locals in order to create momentum heading into the fall 2018 vote.
– Cranbrook City Councillor Mike Peabody