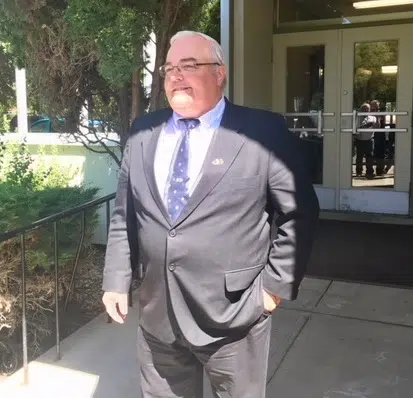 A Bountiful man convicted of polygamy starts his appeal of the law in a Cranbrook courtroom Tuesday.
Winston Blackmore was found guilty in July for having 24 wives between 1990 and 2014.
However, the verdict is in limbo as the former bishop of the Fundamentalist Church of Jesus Christ of Latter Day Saints makes a constitutional challenge.
It's believed Blackmore will argue there was an abuse of process regarding evidence collected prior to 2011 being used in his case.
Blackmore said outside the Cranbrook courtroom in July he's only guilty of living his religion.
In 2011, The Supreme Court of Canada ruled the country's anti-polygamy law did not violate the constitution.
The BC Prosecution Service says its expected James Oler, who was found guilty of having five wives in July, will support some aspects of the challenge.